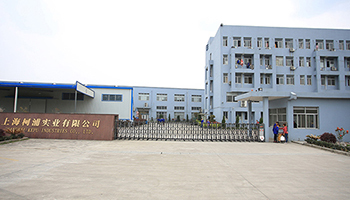 Shanghai Kepu Industries Co., Ltd., situated in Fengxian District, the farthest of south Shanghai, has over 12,200 square meters of standardized workshop with about 120 employees. Its related factory Artek (Shaoxing) Co., Ltd., located in Shaoxing City(city of textile), Zhejiang Province, has more than 21,000 square meters of standardized workshop with around 350 employees.
Since its establishment, Kepu Industries has been devoted to the research, development and production of household cleaning products and related by-products. The products include cleaning sponge, brushes, personal care commodities, rags, scrubbers, storage bags, car-washing stuffs and so on. They are mainly exported to Japan, Korea, US, France, Sweden, Brazil etc. During the past few years, we started to exploit the domestic market and achieved better results. With recent years' tough global business environment, the company gradually focuses on sales and product development in Shanghai and puts most production at its Shaoxing factory. The total sales for both companies reached 10 million USD in 2015.
Our high-tech production facilities, brand-new operation philosophy, outstanding human resources and advanced management system, together with our good social reputation and profound corporate culture, have become the industry model of strong market competitive power.
We sincerely wish to make progress hand in hand with our customers, old or new, home or abroad, win to mutual benefits and create a splendid future.